Breakdown
Welcome to the first ever Kromedome strain spotlight! Today we are going to break down the famous strain Girl Scout Cookies (GSC). While most of us know it by name or effect, how often do we take the time to break down the strain and understand why it's different from any other strain. In strain spotlights we are going to focus on the physical plant and nug, moving into the general highs that smokers and myself have picked up on and then finally terpenes and my overall strain impression.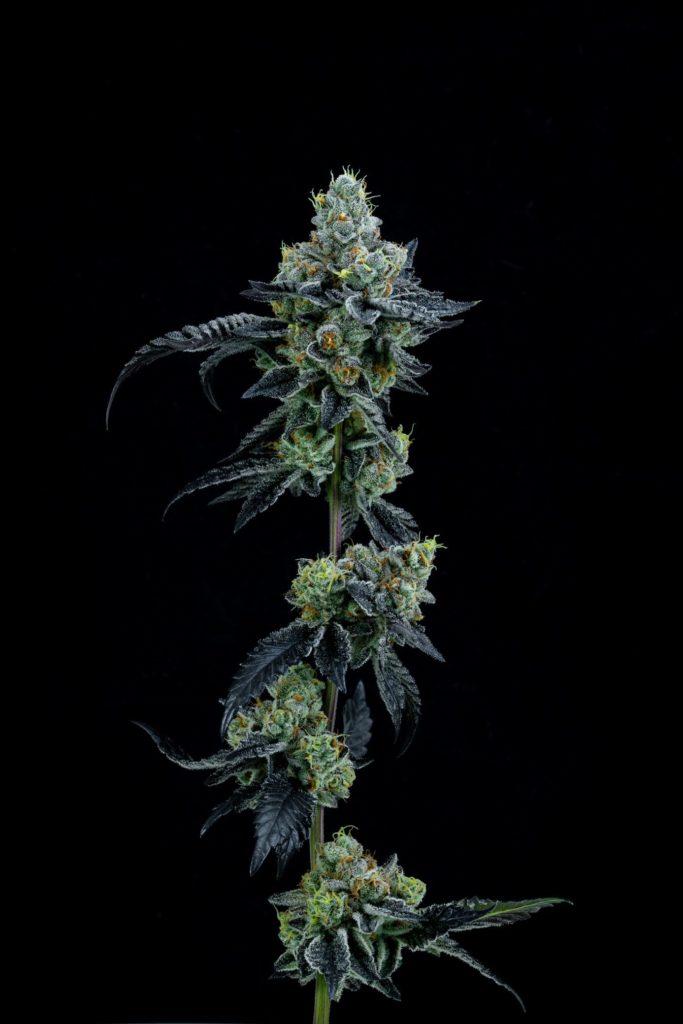 Image Source/ elev8seeds
Plant Growth
Girl Scout Cookies is a cross between two different strains, Durban Poison and OG Kush. As we have talked about in an earlier post, cannabis plants grow in different ways. The Girl Scout Cookie strain is a hybrid, so it grows bushier rather than tall. The leaves aren't nearly as thick as an indica plant is either. Rather, the plant's leaves are long and thin. With that the plants are able to grow outward rather than up. This gives the plant more stems to bud and flower from also doesn't give you one main stalk. The leaves themselves allow for light to pass through the canopy and hit the main stem and bottom of the plant. This allows a grower to have heavy yields come harvest.
The growth time can vary, but with flowering you are looking at about 9-10 weeks. During veg state, the plant usually is ready to switch over after about a month and a half. During which the plant will grow double its size and then start to flower and bud. 
The appearance of GSC is really cool because with this strain you have the chance to get purp streaks throughout the nug. The nugs themself are typically a lighter green color with small striations of purple and brown/tan running through. Depending on how the grower decides to grow their plants, the purple comes from the sugar leaves that grow under the flower. This can be removed or kept on there, regardless the sugar leaves do have trichomes on them, so they are smokable. Plus just looking at a nug of GSC and seeing the purple parts is really satisfying.
The smell is also just as amazing as those purples striations that cut through the flower. Off the nose I get lemon and earthy smells. As I smoke, I'm picking up a slight spiciness, herbal and sweet notes. I get the name the more I smell the nugs, they have all the fun scents you would experience when opening up a box of cookies.
General Highs 
Breaking down how high a strain gets you is a bit arbitrary in the sense that everyone can have a different feeling or reaction. But typically this strain brings in feelings of happiness, relaxed and euphoric experience. Feelings of anxiety or stress are low, but other feelings or side effects can include dry mouth and dry red eyes. More intense than others but nothing, some eye drops and a tall glass of water can't fix. 
Other feelings that can occur can be related more towards the medical side of cannabis. Girl Scout Cookies is known to relive stress and minor body pain as well as help with lack of appetite and depression.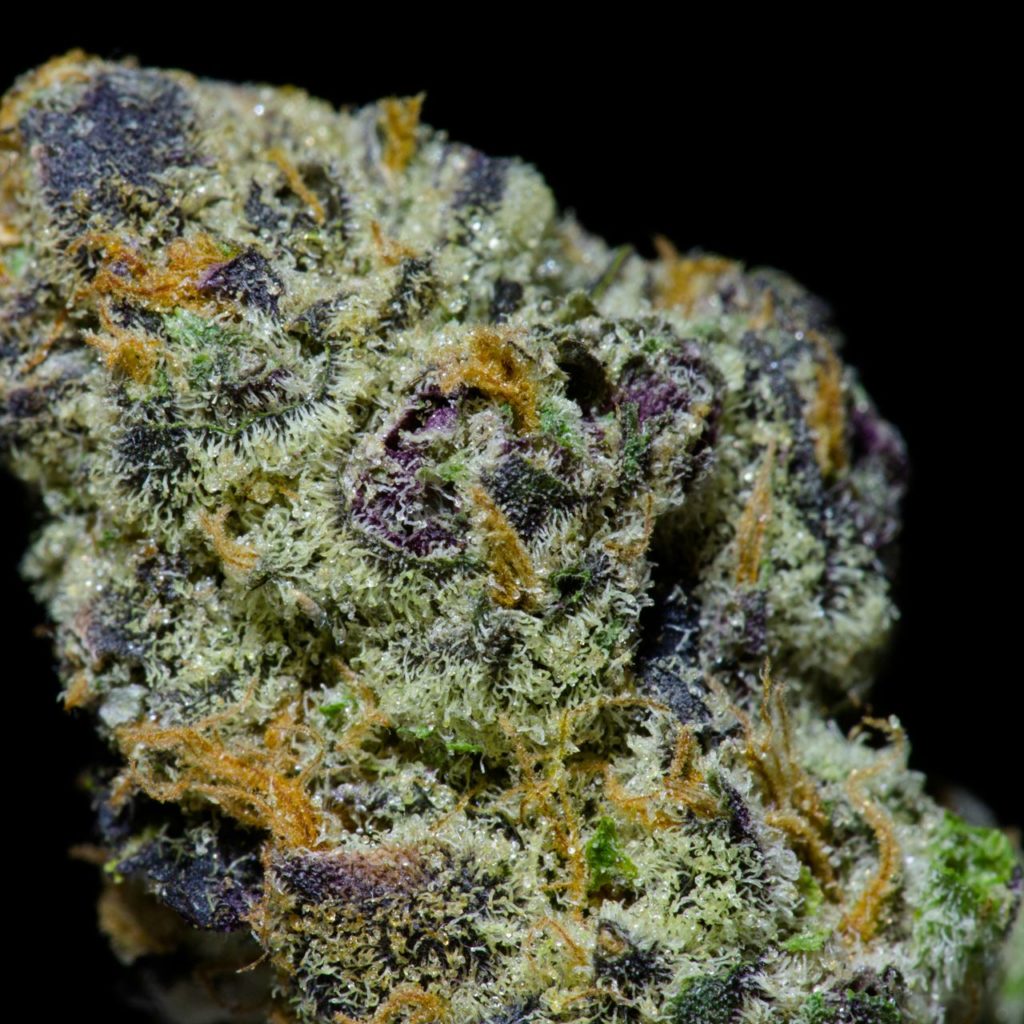 Terpenes
Terpenes are some of the best ways to breakdown the actual taste, smell and psychoactive qualities when we look at strains. Below is a list of what Terpenes are present in GSC and some of the tastes associated and feelings one can experience when smoking.
Caryophyllene – found in black peppers, cloves and cinnamon. This terpene gives a bit of spicy taste when you are smoking. This terpene creates an euphoric sensation, which studies have shown this plays a role in the bodies ability to protect itself and the mind, possibly even slowing the progression of diseases like Alzheimer's. 

Limonene- Lemon, Citrus fruits, peppermint and juniper. This terpene has been proven to do a bunch of different things, most notably helping with depression and anxiety, and also provide stress relief. Recent studies have shown this strain can aid in digestion and processing food.

Pinene- rosemary, basil, pine trees and dill. Pinene is a crazy terpene because so many plants throughout the world contain it. This terpene gives the effect of a bronchodilator, which means the airways open, increasing blood flow, allowing more oxygen to enter the body. Also, this helps reduce anxiety and is a great anti-inflammatory.
The ability terpenes have on the body is crazy, even crazier is the fact that while GSC has terpenes that give it a bold and unique flavor, the terpene's effects on the body make it great for medical usages rather than just euphoric or uplifting experiences.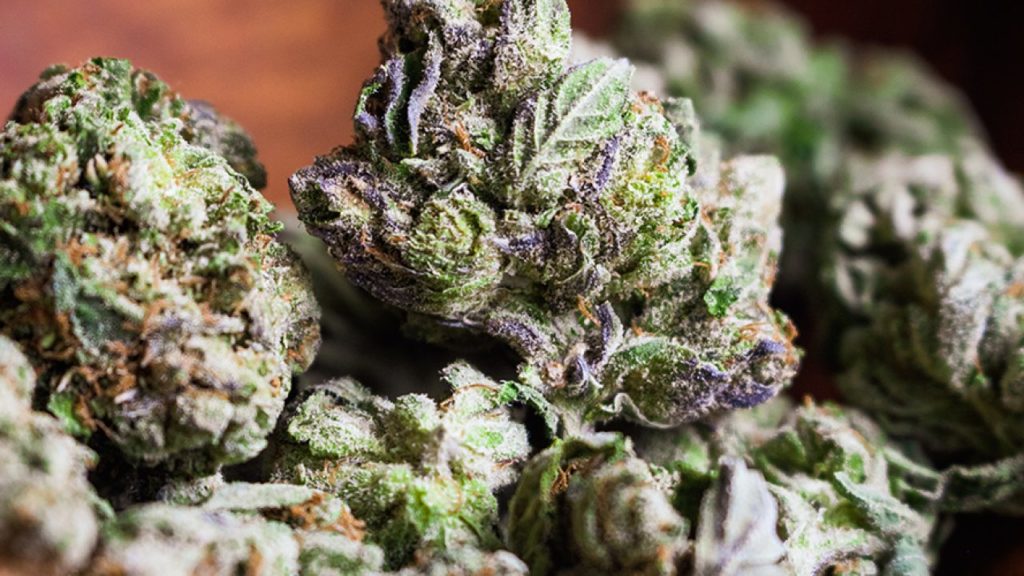 My Opinion
When it comes to marijuana, while we have what we like to smoke and what we don't. There is always something new or different to try. GSC is one of those strains that when you smoke it hits like nothing else. This is a strain that has been around the block, it's been around a long enough that it can be ranked against some the best strains there are. Between the smell and plant growth anyone who is growing or harvesting GSC is in for a treat. General highness can include a multitude of different feelings, but the consensus is relaxed and euphoric experience, which also helps to relive stress. The Terpenes present offer so many medical benefits including slowing the progression of Alzheimer's, helping with depression and anxiety and an anti-inflammatory. Personally what I love the most about this strain is the fact that you can find this at almost any dispensary around the country. The popularity of this strain makes it easy to find and given the effects and medical uses it's easy to see why. If you are at your local dispensary or picking up from your guy, check out Girl Scout Cookies and you will not be disappointed.