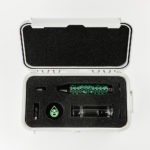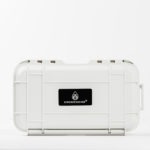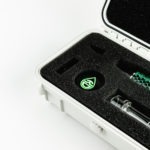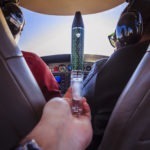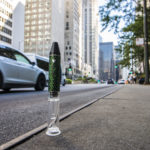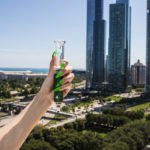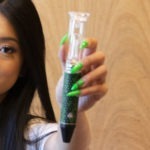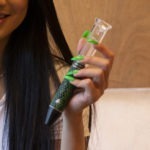 Kromedome Dart 3.0
$89.99
The Dart 3.0 electronic nectar collector is a fan favorite. Our customers love the durability and functionality of this product. The device uses a quartz tip and detachable bubbler mouthpiece.  The battery life is 6-8 hrs with consistent use. The pelican case is great for outdoor adventures like hiking, snowboarding, fishing, or wherever you love dabbing on your adventures! The kit includes a secondary heating tip and cleaning brush and charging cable
 All our electronics come with a 2-year manufacturers warranty
What's Included
Electronic Nectar Collector
Pelican Case
Spill-Proof Mouthpiece
USB Charging Cable
Cleaning Brush
Quartz Tip
In stock
Outstanding product!
I won this device through a giveaway on Kromedome's Instagram. When it arrived I forgot I had been a winner for this very particular piece. I opened up the package that displayed my name and address and when I seen the case that contained the Kromedome Dart I was immediately shocked. Once I assembled and turned on the device it was ready to use. I used it one time and fell in love. It works better than all other nectar collectors I have used in the past plus it was way cheaper than competitors. I will never switch back to any other company. Overall very satisfied with quality satisfaction price and fast delivery.
Nice working rig
Nice working rig but it's bulky. Would like to see a slim version one day
Wil they work for the nomad
Experiment time, if they're 510, I don't see why not, same exact concept, plus by reading the reviews it sounds like you're having the same trouble I am now, I wonder how many of these things are actually interchangeable and work better even on other pens, now the whole vape ban, what all will it affect?
Dart
Man this dart is sweet ...big rips very little cleaning (after I figured out how).. and the battery is great last like 2 to 3 hours constantly using ...high five to kromedome
Love this thing! Perfect for travel