Each pack contains two (2) replacement heating tips for the Nomad.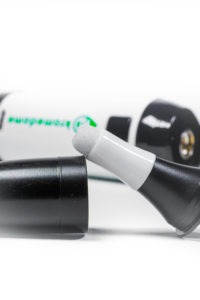 Everything breaks on this device
Brand new tips lasted 2 uses The one I got with it lasted 2 months so this is a company making money not only off original piece but making it cheaply and expensive for cheap replacement pieces so they are not customer oriented. I have an order from December missing products and still no response from the company. Too bad I like the piece but now I have to do a chargeback because there is no REAL customer service just a number that rings to some call center to leave a message and an email that no one as of today even responds too.
Works well but the cap won't even stay on
Defective out of box
Unfortunately I had issues with this order. Bad manufacturering on this box. But I'm hopeful for a resolution.
Great product.
Will keep purchasing as they are awesome. Just beware it often ships missing half the order. Otherwise, it's been great!
Nomad Heating Tip Replacement